A Blog by Interim President Nancy Schulz
6/9/20
Businesses are beginning to reopen, people are taking advantage of the walking trails and parks, some churches are holding live Sunday services, and restaurants are allowing sit-down traffic, albeit at less than 100% capacity. But, it's a start.
As we enter the summer months of 2020, and our lives as we were accustomed, have done a topsy-turvy, I am amazed at how resilient we are. It is refreshing to hear laughter, to see neighbors helping neighbors, feel the love, and touch the lives of folks we've never met, by speaking kind words. Our senses are still alive!
As your Chamber, be assured we are keeping up-to-date with State and Federal guidelines as they occur, sometimes daily, to the best of our abilities. We will share this information with you through email blasts.
We are looking forward to the day when we can open-up completely and begin our Chamber coffees and events again. As of right now, our office is open by appointment only, however, we still answer our phones and help you in any way we can. Please do not hesitate to reach out to us.
Thank you all for your understanding and patience.
"With the new day comes new strength and new thoughts."  Eleanor Roosevelt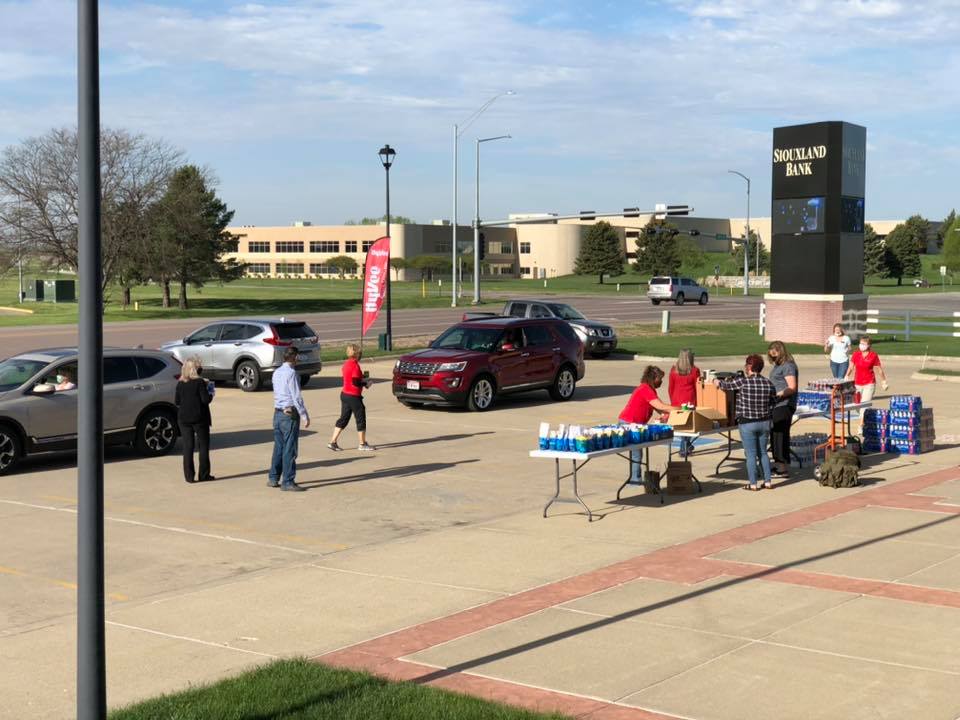 5/5/20
"You're braver than you believe, and stronger than you seem, and smarter than you think." A.A. Milne, Christopher Robin.
This quote fits our city so well. Who would have thought that during a major pandemic such an event as a drive-through Chamber Coffee could be successful? Well folks, we did, and it was!
Troy Bredenkamp, Executive Director of Renewable Fuels Nebraska, aided by Pam Miller of Siouxland Ethanol, donated 400 1-gallon jugs of hand sanitizer to our city to be distributed by the Chamber of Commerce. As soon as we got this news (last Wednesday), distribution plans were underway.
Volunteers and businesses began stepping forward in earnest! By the time Friday morning arrived we were ready for South Sioux City's first drive-through Chamber Coffee. Safety guidelines were observed, KSUX radio was on hand for a two-hour live broadcast, police helped with traffic control, Ambassadors and the Executive Board members put a jug of sanitizer in the car trunk or truck bed of vehicles as they drove through the parking lot of Siouxland Bank. Others were on hand to give out water, Pepsi, coffee and May Baskets before the vehicles safely exited the parking lot. KMEG TV had a spot about us on their nightly broadcast.
The Chamber has since received so many positive emails thanking us for this kind gesture. Actually, we are the ones who are thanking you for believing in us and coming out to show your support and huge smiles! If ever we all needed a "feel good" moment, it was this.
Please refer to the list of volunteers listed on the front of this newsletter. When all this clears and we are back to normal, I hope you/we all remember our hometown businesses and the support they have shown for our city.
"Perpetual optimism is a force multiplier."  Colin Powell.
4/21/20
Norman Vincent Peale once said, "In every difficult situation is potential value. Believe this, then begin looking for it."
I'm reminded of that quote when I think about the situation we're facing right now. Although I'm not a spring chicken, nor a centenarian, I never expected to see a time when we couldn't shake hands, would have to close our businesses, stop schools from having class, hold virtual church services, or keep socializing at a distance, just to name a few, but here we are.
As your Interim President of the Chamber, I would like to encourage you all to endure, be patient, strong, and have faith that the future will be brighter. This too shall end. We will find ourselves in a whole new way of thinking, living, and doing business.
As in all new beginnings, opportunities are endless. For some, this may be a time for reflection: Am I really doing what I love or just working for a paycheck? Now would be a time to entertain the idea of the business you've always dreamed of. For others, this may be a time of awakening: What is really important to me? Family, work, lifestyle?
Whatever this crisis determines in your life, rest assured that your Chamber of Commerce is, and will always be, here to help you in any way possible. Currently we are co-sponsoring a Buy Local ad campaign with the Sioux City Journal and an ad campaign with the Dakota County Star to help you, as Chamber members, get your information out to the public.
Our goal is to make South Sioux City and the surrounding area stronger than ever before. We will all get through this together and I'm so thankful I can be here to do my part in helping each of you succeed to the fullest of your ability.
Please feel free to stop by my office at 4401 Dakota Avenue or call me at 402-494-1626. My email is nancys@southsiouxchamber.org
I'm looking forward to meeting you and working together to build a successful and brighter future.
"Imagination is the true magic carpet."  Norman Vincent Peale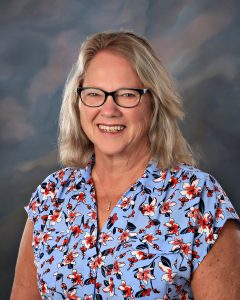 Nancy Schulz is the Interim President at the South Sioux City Area Chamber of Commerce and Tourism. 
She is a known asset in the South Sioux City community having previously served as the Nebraska Public Power District economic development liaison for the city and surrounding area. In her role, she also assisted in projects such as Siouxland Ethanol and Bonnie Plants.
In addition, Schulz was active in the formation of Dakota County Economic Development and Leadership Dakota County. She had been active in the SSC Legislative Committee and Community Development Agency meetings during her tenure with Nebraska Public Power District.
Schulz is a graduate of Wayne State College. She and her husband, Merlin, reside on an acreage near Wakefield, Nebraska. They have two children and eight grandchildren. Some of her hobbies include reading, traveling, and golfing.